Rapid Connectivity to the Cloud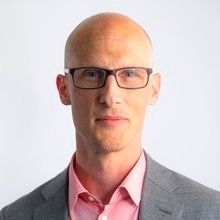 Author: Rutger ter Hoeven,
Global Alliance Manager @Oracle Cloud at Interxion
Connectivity is a key component of almost every customer cloud migration today, as many companies are adopting hybrid, multicloud deployment models. With applications and data dispersed across private and public clouds, high-bandwidth, low-latency connectivity options are a prerequisite for many cloud solution architectures.
Interxion specializes in facilitating cloud connectivity between private cloud (cloud at a customer) environments, OCI and other public clouds. We have recently started working together with Quistor and Oracle Cloud to deliver end-to-end hybrid cloud solutions for multiple customers looking to connect to OCI.
For example, a large oil & gas company from Northern Africa is currently looking to migrate some of their applications to OCI in Frankfurt, Germany, but they believe bandwidth is an issue. Interxion is working with Quistor to resolve these connectivity issues. With 55+ data centers across Europe, connecting 500+ carriers, and network nodes of all of the major cloud platforms, we typically can.
You might wonder why connectivity is becoming more important in the cloud era. Whilst Internet connectivity is fine for some applications, many mission-critical applications demand dedicated connections between private ('cloud at customer') and public clouds to meet data security and application performance requirements.
For example, on-premise in-memory databases require high-bandwidth, low-latency connectivity to OCI to ensure predictable performance. Especially considering ever-increasing data volumes. Typically, hybrid cloud designs for these types of scenarios rely on 1 or 10G connections between the private cloud and OCI, with a maximum latency of 0.5 millisecond round-trip-delay.
This is why cloud platforms are rolling out network nodes across markets, offering customers local access to private connectivity into their cloud data centers. Typically, these network nodes, such as Oracle FastConnect, are deployed in carrier-neutral data centres, like Interxion, where many networks, IT service providers and enterprise customers already colocate and interconnect their IT systems.
FastConnect is currently available in London, Amsterdam and Frankfurt only though. Interxion would like to work together with Quistor and Oracle Cloud to identify customers across Europe or Northern Africa who would prefer to establish local connections to OCI. Interxion's Cloud Connect platform effectively extends FastConnect to any of our facilities across Europe.
In addition, the platform also provides seamless access to AWS, Azure, Google Cloud, IBM Cloud and other cloud platforms, making it easier for your customers to build scalable hybrid and multicloud solutions in a cost-effective way.
If you would like to learn more about how you could work together with Interxion to solve the cloud connectivity challenges for your customers, please feel free to reach out to us.
By Rutger ter Hoeven
Before you go
Feel free to ask us any question, ask for more information or simply say hello in this contact form.