Reviewing OBUG18 JD Edwards Event From a Young Mindset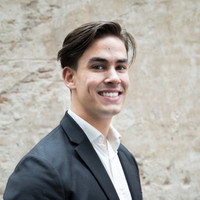 Author: Micky Blom
Consultant Core Technology Solutions @Quistor
This article contains a review from my perspective. As a young entrepreneur and enthusiast, I loved the event. Receiving Oracle's vision on the future roadmap of their products gets to your brain and makes you think on the strategy and the road to follow for the upcoming years. Discussing this with partners really helps you to move forward and to most importantly, not lag in terms of technology. I have talked with many partners and customers. Having a face behind the person you send e-mails to on the regular strengthens the relationships, together with an increase of your own self-confidence.
The ability to widen your network and spread your vision on nowadays business triggers much interest by the people you meet. I have talked to a lot of Oracle partners (e.g. Forza, Cadran, Ordina, Q-Software) as well as customers (e.g. DPD, AEB Amsterdam, BEKO, Electrical Engineering). The conversation will of course not only be about day to day business. Sharing insights of private aspects will get rid of that barrier between 'supplier & customer' and will change to 'human & human', like visiting your local pub. In the end, in my opinion, we're all equal. Thus, these conversations are the main difference between being 'great' or being 'excellent'.
"

The OBUG event is something you should really take seriously, as a lot of potential business wanders around"
Especially due to the young age and way of thinking (not traditional, but out-of-the-box) opens a whole new world of interest by the people I have talked to. We got some strange faces saying, "What is this 20-year old fella doing here?". But after a few seconds of introduction, people's interest rose; they very much liked the new approach of doing business from a different point of view. I am not scared to talk and have nothing to prove. My only mission was to show people the influence of the upcoming talents, without being judged upfront only by my appearance.
It was also quite the shook for other partners. The JD Edwards community is very tight, and this was the first time a partner introduced new people to such an event. Some felt attacked, whilst some were enthusiastic and approached me.
Looking into Quistor's image, a huge impact has been made on this OBUG. We have shown that we are willing to step out of our comfort zones, introduce new people, be strong in conversation and think customer-orientated. This opened a lot of eyes as we broke the chain of the tradition.
Huge risk? Absolutely. But you must take risks to be the game winner. Hence my advice to Quistor and individuals is to step out of your comfort zones and to attend these events. Only via this way (socializing and networking) you will share your vision, meet your talents and learn how to grow business. This event did not only help me in my work situation. It most certainly gave me a personal boost in my own development and private life. And this is something I would advise everyone to do, as it will result you into finding yourself in different type of situations. Find what makes you happy and be who you want to be.
By Micky Blom
Before you go
Feel free to ask us any question, ask for more information or simply say hello in this contact form.