5 Mistakes Companies Make When Migrating to IaaS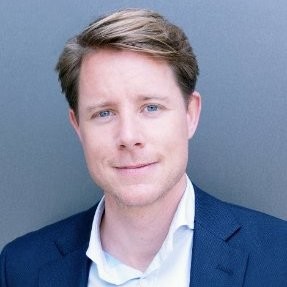 Author: Dennie Loi
Cloud Specialist @Quistor
After migrating several of our customers towards IaaS in these past years we would like to share with you a top 5 mistakes companies often make in their journey to Cloud infrastructure.
But, before we get to that part, lets first take a small look at IaaS. If we look at the latest market analysis done by Gartner you can see that IaaS is the fastest growing Cloud segment compared to PaaS, and SaaS. Furthermore, IaaS is even forecasted to grow 27.6 percent in 2019 to reach $39.5 billion, up from $31 billion in 2018, which means that on this moment many companies are now taking serious decisions on moving their on-premise workloads towards the Public Cloud.
So, Why lift and shift towards IaaS?
Moving to IaaS can be challenging in the first place, but it comes with many advantages, such as costs reductions, improved productivity and much greater scalability and flexibility.
One of the biggest concerns that companies have, is the security of a public cloud. In your current on-premise situation everything feels safe, knowing that all your data is kept behind your own firewall and data center walls. But, if we look at, for example Oracle, they have been taking serious action on this topic and offer on all services encryption of your data. These measurements are going even further now that Oracle itself, is not able to access or see your data.
Apart from this, all your data will be kept in one of their Availability Domains (AD or Data Center). Each region, let's take for example Germany, has a minimum of three AD's, which means that in case of a disaster your data will be moved automatically from one AD to another AD with a maximum latency of 3 milliseconds to secure high availability of your data.
Simply said, the public cloud is ready, but what about your company? We want to make you aware of the following mistakes companies made during their migration process:
1. Cloud strategy
Migrating towards the Cloud is a complex process which cannot be underestimated. It sounds cliché, but make sure that you have a clear IT Cloud strategy and planning. We have often seen that corporate strategies are affecting the IT strategies and IT departments get pushed to act quickly to migrate parts of IT environments towards Cloud with limited budgets and time. There is a possibility to configure your cloud based on your business needs, for example, add higher performance during the working days and lower the consumption during the weekends will allow you to save a significant amount of money. Focus on defining the right strategy for your IT department and come up with a realistic planning and budget. While defining your Cloud strategy, align with a Managed Service provider who has experience in migrations and that can guide you through the process to avoid any mistakes and unforeseen costs.
2. Cloud Costs Models
Moving to IaaS eliminates on-site maintenance activities, but you still need to monitor your systems. Make sure that you are aware of the cost models of your Cloud providers. Especially if you work with several Cloud providers with different pricing models. With most Cloud providers costs are based on consumption. For example, if you run your servers 24x7 on full capacity, but you need the servers on half of its capacity over the weekend, the costs can run out of control. In this case, make sure that you align with your IT managed services provider who understands your environment and requirements. They can monitor your environment, switch of servers or even scale down capacity where needed to avoid any unexpected costs.
3. Service Level Agreements (SLA)
Take a serious look at the SLA's of your IT provider to prevent that your sensitive data is at risk during the migration process. Compare the SLA's of the IT providers who the best fit your current IT knowledge and expertise to see which provider offers best uptime, disaster recovery clauses, fastest response and support etc.
4. Bandwidth
When the decision is made for moving to IaaS all your servers will be accessed over the internet. Of course, in your IT Cloud migration plan you have clearly defined performance and bandwidth requirements to maintain or improve your productivity. Don't try to save cost on internet connectivity, make sure you collaborate with the best available internet provider in the market and map this with the connectivity providers whom your IT Cloud provider is collaborating with. Many companies use standard network configuration which slows down the overall performance and doesn't allow companies to achieve the best results.
5. Testing
Moving infrastructure to the cloud requires the same attention in terms of implementation as building a new data center. Make sure you have a clear plan for testing wherein you will test your application functionality, security requirements, cloud administration and troubleshooting processes etc. several times before your Go-Live. The main mistake companies do is that they underestimate the complexity of the cloud configuration with other business components.
By Dennie Loi
Before you go
Feel free to ask us any question, ask for more information or simply say hello in this contact form.