Author: Estêvão Cordeiro
Consultant Managed Services Functional @Quistor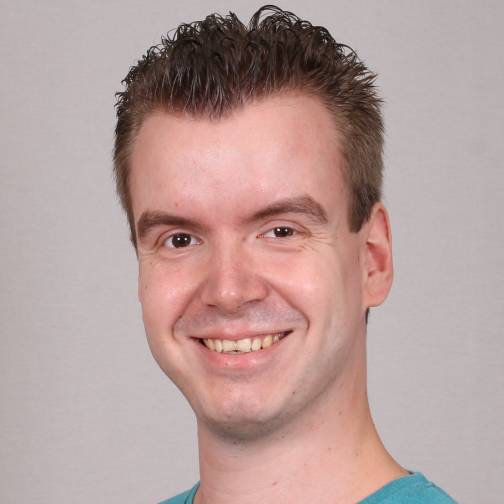 Author: Kenny Dielemans
Consultant Core Technology Solutions @Quistor
Author: Carmen Toledo
Consultant Managed Services Functional @Quistor
In 2019 I finished my university studies in Brasil and decided to move to Europe to gain work experience, practice my English and gain new experiences abroad. So I moved to Scotland to move in with my older brother who lives there and start applying for jobs. My goal was to work with JD Edwards, so I started looking for JD Edwards consultancy companies on Linkedin and found Quistor.
I really liked the company. They seemed very professional and it seemed fun to work at Quistor. I thought it would be a great place to grow professionally. Unfortunately, there weren't any JDE opening positions. But luckily six months later I saw that Quistor had a job opening that would be a great fit for me and I got very excited.
In February 2020 I did all the interviews and two weeks later I arrived in Málaga. I didn't know anything about Málaga but I immediately fell in love when I arrived. I had a few problems with my documentation but the HR department and my team helped me to solve it.
"I felt very honoured to work in a company that truly cares about every employee."
I started to work at the beginning of March. Everything went well, everyone helped me a lot with the activities and training sessions. But... two weeks later we had to start working from home because of COVID-19.
We had to adapt and work and learn from home, but it didn't change much because we just continued with our meetings, calls and nice activities that Quistor prepared for us, including gifts! We got training sessions every day and it was great. We were able to learn a lot, clear all our doubts and after work, we had workouts and yoga, which was very fun.
My work productivity improved because I was very focused and comfortable working at my own pace. We also had two 15-minute breaks a day, one at 11:00 and another at 16:00. Here we could talk about anything besides work, so I could meet other colleagues and unwind a little.
My start Quistor and the home office days were pretty good actually. It wasn't boring or difficult at all because we had activities to enjoy after work, everyday meetings and really good support from all Quistor employees. And I felt very honoured to work in a company that truly cares about every employee.
Hello! I'm Kenny Dielemans, 30 years old and live in a small city near the Quistor headquarters. My Quistor journey started when I was a 22-year-old "kid" in January 2012. I was almost fresh out of college and wanted to learn things that were never taught in school. Quistor helped me with that and soon I was in the world of JD Edwards, Oracle databases and Linux operating systems.
I started at the Servicedesk as a junior. Learning the ropes of how to work in an international environment and handling the different systems. In 2014, Quistor started their operations in Málaga, Southern Spain. An opportunity presented itself as they needed people to set up and train the new Servicedesk employees over there. I volunteered and a few months later I was on a plane to Malaga. There I experienced a new climate, new language (English was only spoken in the touristic sites) and new culture.
"What I like about Quistor is the big family that we are forming."
This adventure ended after 3 and a half years in March 2018. However, I moved back to the Netherlands with an experience of a lifetime. Of course, I've been on holidays to Spain before but staying there, on your own, in a strange country... It really shaped me in the person that I am today.
Nowadays, I'm a Senior in Core Technology Solutions (CTS) and am involved in JDE projects and more complex incidents. Before the COVID crisis, I was situated in Denmark for around six months to help one of our customers on-site. This was also an amazing experience where I learned a lot about working in a different culture again.
What I like about Quistor is the big family that we are forming. My colleagues (and some who I can call friends as well) are all over Europe. Also, outside of the office, we are doing activities that bind us. From team building activities like karting, paintballing or an escape room to BBQs and drinking till late in the evening.
Summary: a kid from a small city was thrown into the international IT ocean where he developed his skills and personality over the years. Nowadays, I'm an experienced man with a lot of new friends, knowledge and "wisdom".
First of all, I want to say thanks to Quistor for the opportunity that you have given to me. It has been a new and challenging experience. I started in March 2020. The welcome was great. I felt big support from the team facing the uncertain situation of something new. You welcomed me super well and you made me feel one more of the team since I started.
During the first weeks, we have had training in the office with some manuals, tests and exercises. I learned a lot from that. The team was always very patient in resolving any question that would arise. I like the close relationship with the team very much. We went out for lunch close to the office where we had a great time catching up with each other in a relaxed environment.
"My colleagues are always there on the other side of Skype, ready to resolve any doubts."
And suddenly, boom! The coronavirus and lockdown arrived. At first, it seemed that it was going to take just a few weeks but we have been working at home since mid-March. It has been a big change and we had to adapt super fast and efficiently. The new situation felt a bit uncertain since I was still in my training, but I have to say that despite the physical distance and thanks to the professionality of the team I learnt without any problem. My colleagues are always there on the other side of Skype, ready to resolve any doubts.
A new tradition that started with the lockdown and that I really like is the morning break catch-up session on Skype with the team. The morning doesn't feel so lonely with this call. Despite the distance, these kinds of initiatives are great to stay in touch with the team. Also, the personal trainer after work was a really good idea to relax and do a little bit of exercise during the lockdown.
A really nice detail from Quistor was the unexpected box of chocolate that I received at my house. A really nice touch that I appreciate very much.
This lockdown situation has good and bad things. I am a person who prefers to focus on the good things. With the lockdown it's actually very comfortable to work from home although I miss the office full of co-workers a lot. The truth is that Quistor has been very fast and efficient to adapt and handle the new situation.
Before you go
Feel free to ask us any question, ask for more information or simply say hello in this contact form.