BBVA Infographic
Story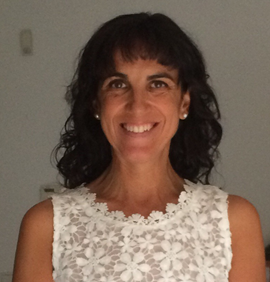 Author: Luz Gonzalez
Business Development Consultant @Quistor
BBVA Microfinance Foundation offers financial services, training and advice for people who live in vulnerable conditions, so they could progress through the net income derived from their productive activities.
During its 12 years of activity, institutions of the BBVA Microfinance Foundation Group have originated more than USD 13.6 billion to five million low-income entrepreneurs, creating opportunities so they could improve their lives.
This is how the Foundation has turned into one of the highest impact philanthropic initiatives, and the top provider of individual loans in the most unequal region of the planet.
They needed an analytics platform in the Cloud, for all the entities of the organisation and accessible from multiple devices, such as mobile, web and third parties applications. Also, they were interested in Data Warehouse with data isolation per country, security compliance and minimal management.
All of these with cost control, as they help people who live in vulnerable conditions, and therefore cannot commit to the upfront investment.
Quistor offered BBVA a safe, flexible and cost-effective solution which fit the needs of the Foundation, thanks to that, Quistor was awarded as the Oracle partner of the year for Autonomous Database in 2019. See the infographic below which describes BBVA needs and why Quistor was chosen by the customer.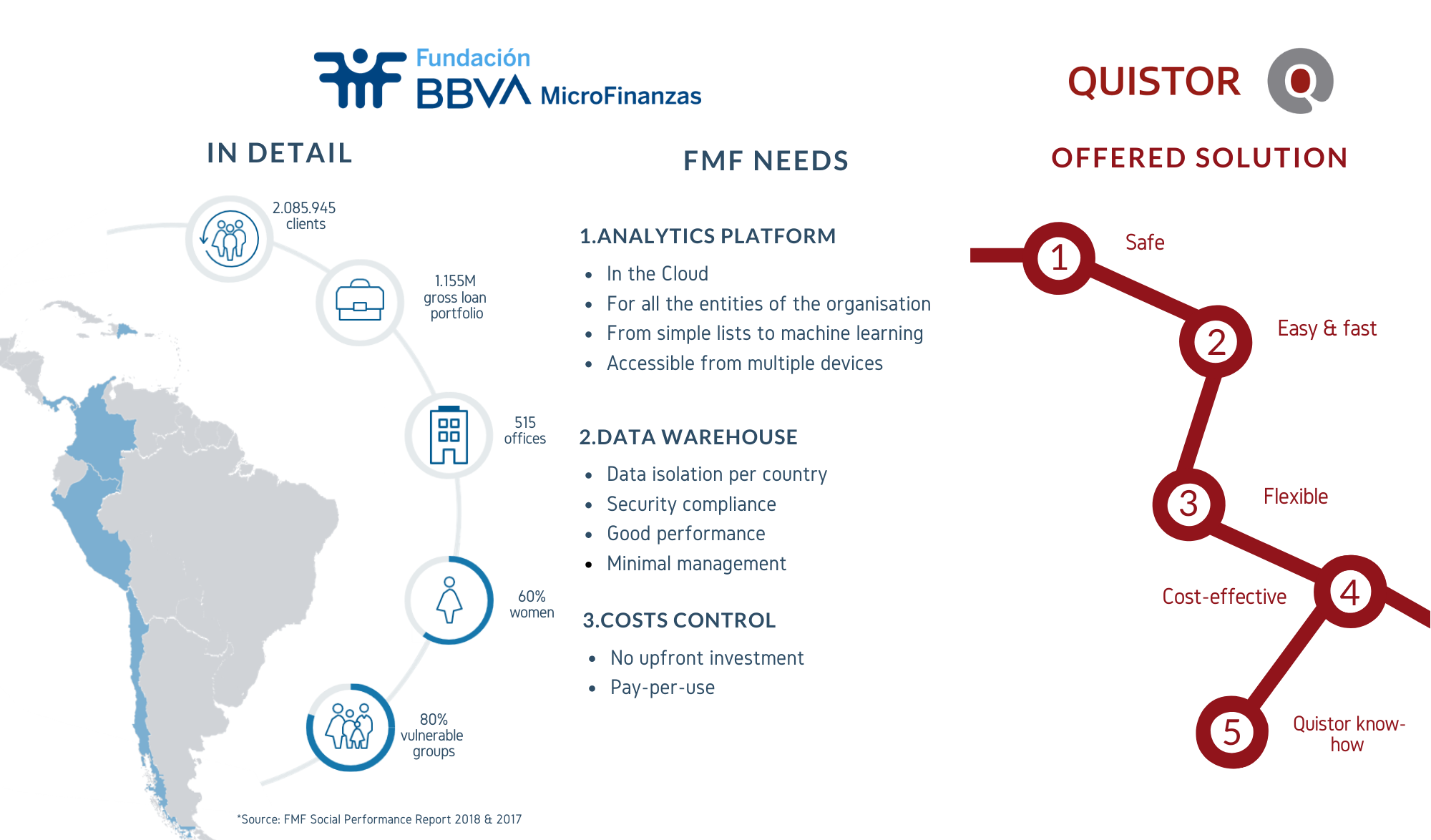 Before you go
Feel free to ask us any question, ask for more information or simply say hello in this contact form.