Microsoft and Oracle to Interconnect Microsoft Azure and Oracle Cloud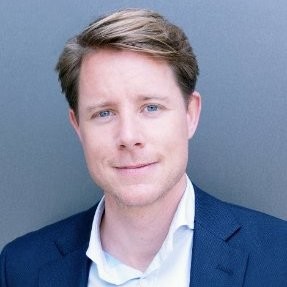 Author: Dennie Loi
Cloud Specialist @Quistor
On June 5th Microsoft Corp. and Oracle Corp. announced a cloud interoperability partnership enabling customers to migrate and run mission-critical enterprise workloads across Microsoft Azure and Oracle Cloud.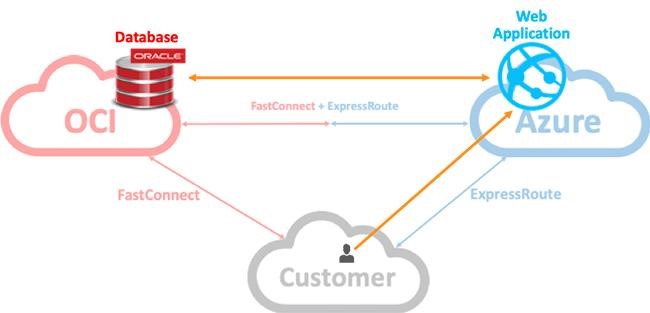 A world changer, for those companies which are currently running technologies from both vendors and who are planning a move to the Cloud.
This interconnection will have a huge impact on the total Cloud market and current Cloud market leader Amazon Web Services. These mayor players with decades of experience and with an enormous market presence are now having an offer that most customers have been waiting for for a long time. The choice for moving to the cloud has now become much easier for those companies.
So, what does this mean for the customers? Please find below some of the benefits highlighted:
Enabling customers to migrate and run mission-critical enterprise workloads across Microsoft Azure and Oracle Cloud

Enterprises can now seamlessly connect Azure services, like Analytics and AI, to Oracle Cloud services, like Autonomous Database.

Enabling customers to run one part of a workload within Azure and another part of the same workload within the Oracle Cloud

This partnership delivers a highly optimized, best-of-both-clouds experience.

Joint customers can migrate their entire set of existing applications to the cloud without having to re-architect anything

Unified identity and access management, via a unified single sign-on experience and automated user provisioning, to manage resources across Azure and Oracle Cloud.

Oracle applications can use Azure Active Directory as the identity provider and for conditional access.

It will preserve your large investments which are already made.

Supported deployment of custom applications and packaged Oracle applications (JD Edwards EnterpriseOne, E-Business Suite, PeopleSoft, Oracle Retail, Hyperion) on Azure with Oracle databases (RAC, Exadata, Autonomous Database) deployed in Oracle Cloud. The same Oracle applications will also be certified to run on Azure with Oracle databases in Oracle Cloud.

A collaborative support model to help IT organizations deploy these new capabilities while enabling them to leverage existing customer support relationships and processes.

Oracle Database will continue to be certified to run in Azure on various operating systems, including Windows Server and Oracle Linux
Taken together, Azure and Oracle Cloud offer customers a one-stop-shop for all the cloud services and applications they need to run their entire business.
Also, the recent interconnect agreement with Microsoft will only help accelerate the transition from on-premise database to the Autonomous Database service from Oracle.
What else, next to the previously mentioned benefits, does this mean for companies who run Oracle JD Edwards?
Let us provide you with an example:
When customers run Oracle JD Edwards in the Oracle Cloud and want to run their BI with Microsoft Power BI the fast connection makes it possible to run the mixed workloads. Also, the other way around if a customer runs Oracle JD Edwards in Azure but wants to run BI with Oracle Analytics Cloud this would be easily made possible.
It is also possible to divide your Oracle JD Edwards environment between the two cloud environments. This means you can run your Oracle Database in the Oracle Cloud and the rest of the application in Azure or the other way around where you will run your WebLogic servers in the Oracle Cloud and your MS – SQL database in Azure.
Maintaining on-premises licenses in virtual environments can be challenging as we all know, because running Oracle on soft partitioned virtual layers can lead to license compliance discussions. But, when you decide to go for Oracle WebLogic/Database on OCI this can challenges can be easily avoided.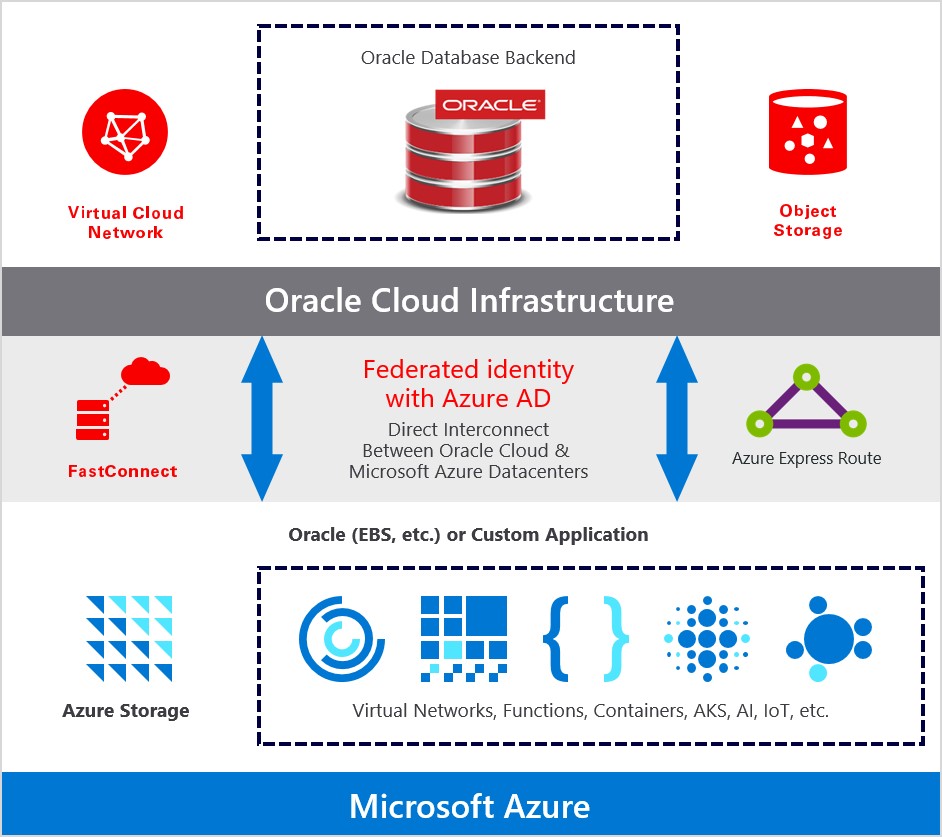 The initial fast connects were between the Ashburn (North America) and Azure US East datacenters. Because of its success, the decision was recently made to further expand and deliver this offer from the London Datacenters and in the near future this will be extended to other regions.
With or without the interconnection between the Oracle and Azure Cloud migration to the public cloud needs to be planned and designed carefully. Quistor is a specialist in Oracle Cloud Infrastructure with a track record of successful migrations.
With our partner Openline, we also have access to Microsoft Azure specialists so we can help you design an integrated approach if needed. In our private datacenter, we have the combination of offerings already running for years.
Before you go
Feel free to ask us any question, ask for more information or simply say hello in this contact form.